Author:
My parents were small business owners in the U.S. Virgin Islands where I grew up. They taught me that, though advertising is important, personal relationships are the best way to get new customers and grow your business. When I started working at Google 14 years ago, online advertising was a one-way messaging channel. People couldn't ask questions or get personalized information from an ad, so we saw an opportunity to turn an ad into a two-way conversation.
My co-founder Dario Rapisardi and I joined Area 120, Google's in house incubator for experimental projects, to use conversational AI technology to create such a service. In 2018 we launched AdLingo Ads for brands that leverage the Google Display & Video 360 buying platform. They can turn their ads, shown on the Google Partner Inventory, into an AI-powered conversation with potential customers. If customers are interested in the product promoted in the ad, they can ask questions to get more information.
Today, we're announcing AdLingo Ads Builder (accessible to our beta partners), a new tool that helps advertisers and agencies build AdLingo Ads ten times faster than before. You can upload the components of your ad, as well as the conversational assistant, with just a few clicks.
As an early example, Purple used AdLingo to help people find the best mattress based on their personal sleep preferences. People found the ad helpful, as each engaged person spent on average 1 minute and 37 seconds in the conversation.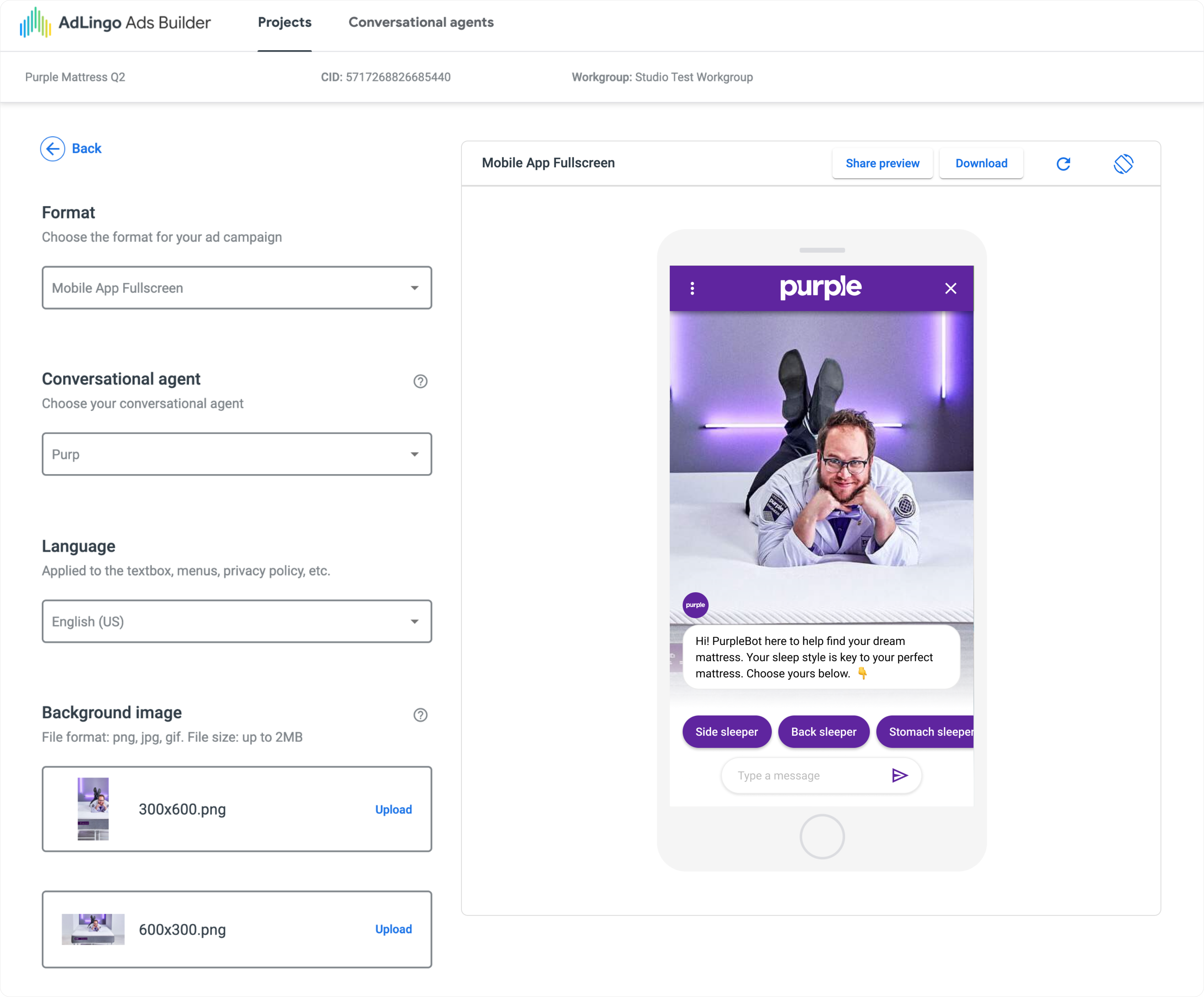 So far we've partnered with more than 30 different brands globally. Our product delivers results for advertisers by advancing potential customers from discovering a product to considering its purchase in one single ad, at a competitive cost compared to other channels. For example Renault used AdLingo for the new ZOE electric car launch to address French drivers' preconceptions about electric vehicles. The campaign helped position Renault as a trusted advisor to consumers.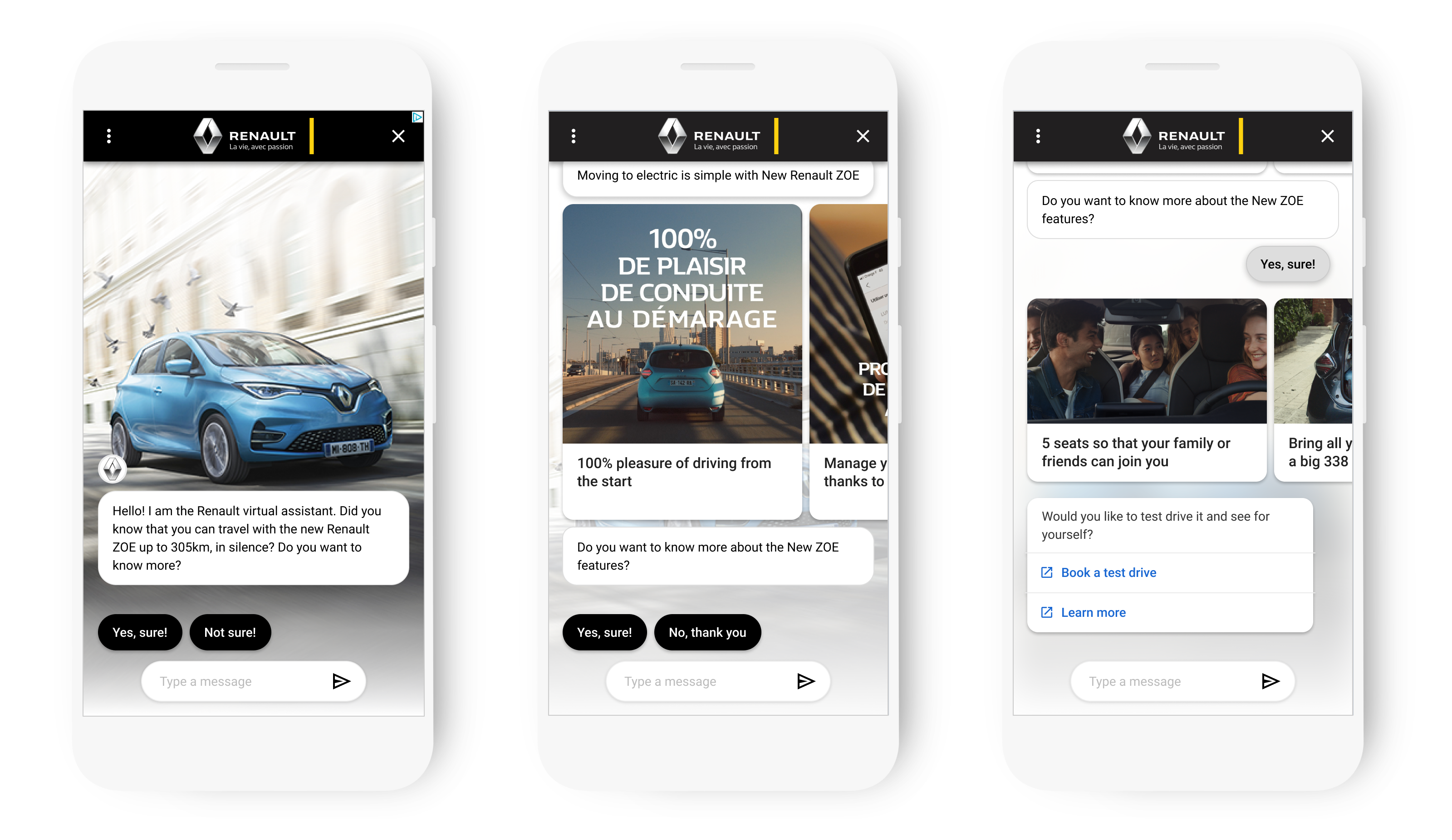 Online advertising has created huge opportunities for companies to reach customers all over the world, but when I think about my parent's small business, I remember the importance of building a personal relationship with your customers. In creating AdLingo, we're on a mission to use conversational AI to foster stronger relationships between customers and businesses.